The ISP suite of tools is a collection of brief problem analysis tools intended to inform the adaptation and selection of Tier 2 interventions. It is comprised of the ISP-Skills and the ISP-Function. Our team is in the midst of an ongoing project focused on validating these tools, which is funded by the Institute of Education Sciences (IES).
The ISP-Skills is a brief teacher rating scale that informs the adaptation of small-group instructional interventions to student needs by detecting skill acquisition deficits within three broad skill domains: Social Skills, Academic Enablers, and Emotional Competence. Each of these domains represents a subscale within the ISP-Skills. Each item within these subscales corresponds to a "narrow skill area." Skills were selected to correspond to lessons commonly found in instructional intervention curricula.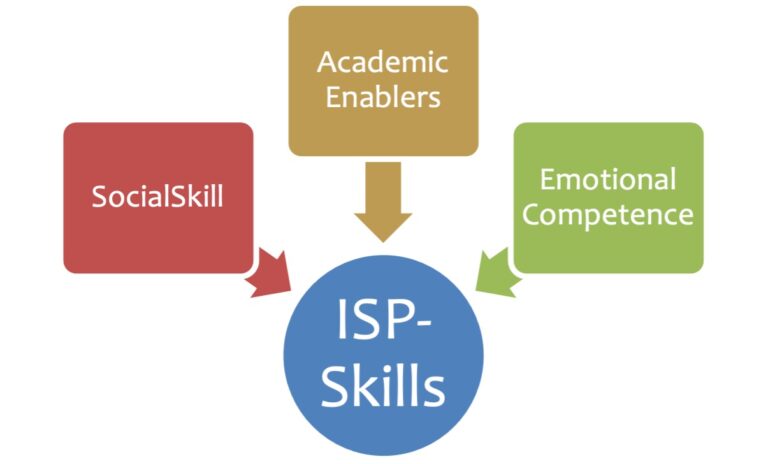 The ISP-Function is a brief 5-item functional assessment tool intended to support the match of contingency management interventions (e.g., Check In/Check Out) to student needs via determination of the function of a student's problem behavior. ISP-Function data are collected in the time and setting where the behavior of interest is displayed. Users, such as general education teachers, provide a brief rating to represent the extent to which various behaviors and consequences were observed. The ISP-Function is considered highly efficient by (a) taking only about 1-2 minutes to complete and (b) not requiring the presence of personnel not typically present in the classroom setting, which is required of other assessment methods (e.g., systematic direct observation). The ISP-Function measures both the extent to which a student engages in an operationally-defined problem behavior and the frequency with which the behavior is met with four consequences: Adult Attention, Peer Attention, Escape/Avoidance, and Access to Tangibles or Activities.